Asian Street Food & Cocktail Bar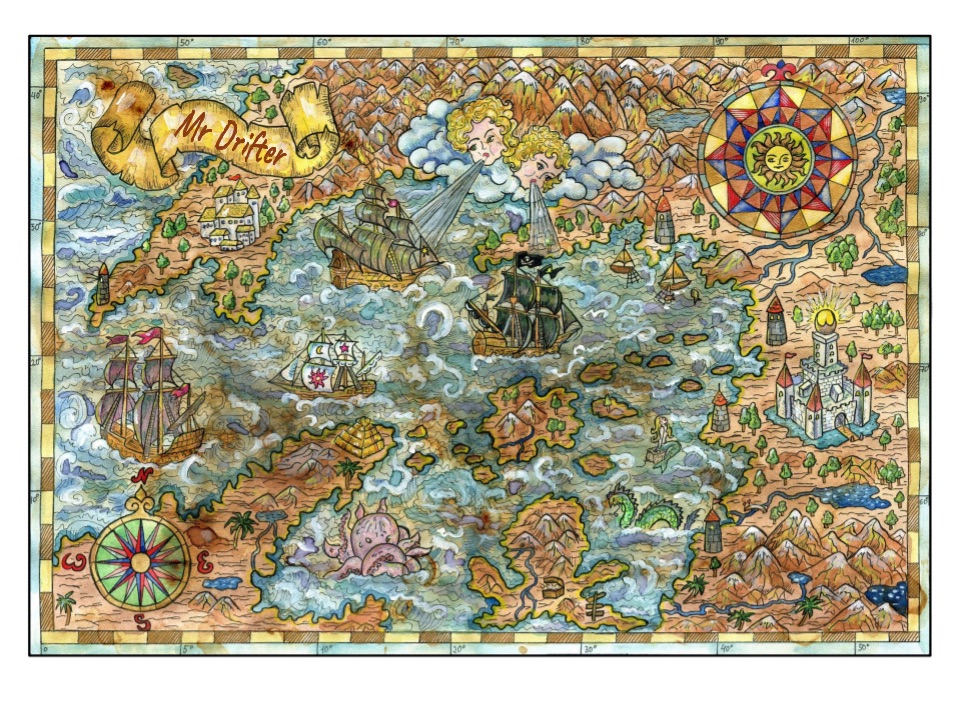 Mr Drifter is all about the spice trades; we specialise in street foods from India through to Indonesia. Our cocktail bar is a modern twist on Tiki. Rustic timber, walls adorned with vintage postcards and exposed brick combine to set a chilled-out vibe as guests ponder small plates such as crispy squid with togarashi spice, side salad and caramelised pepper drizzle. Wrap your hands around a sticky pulled pork hawker roll, or delve in slow-cooked Australian beef cheek, cooked in coconut milk with spice trade flavours of Sri Lanka, served with citrus, apple and ginger slaw.
ASIAN STREET FOOD Signatures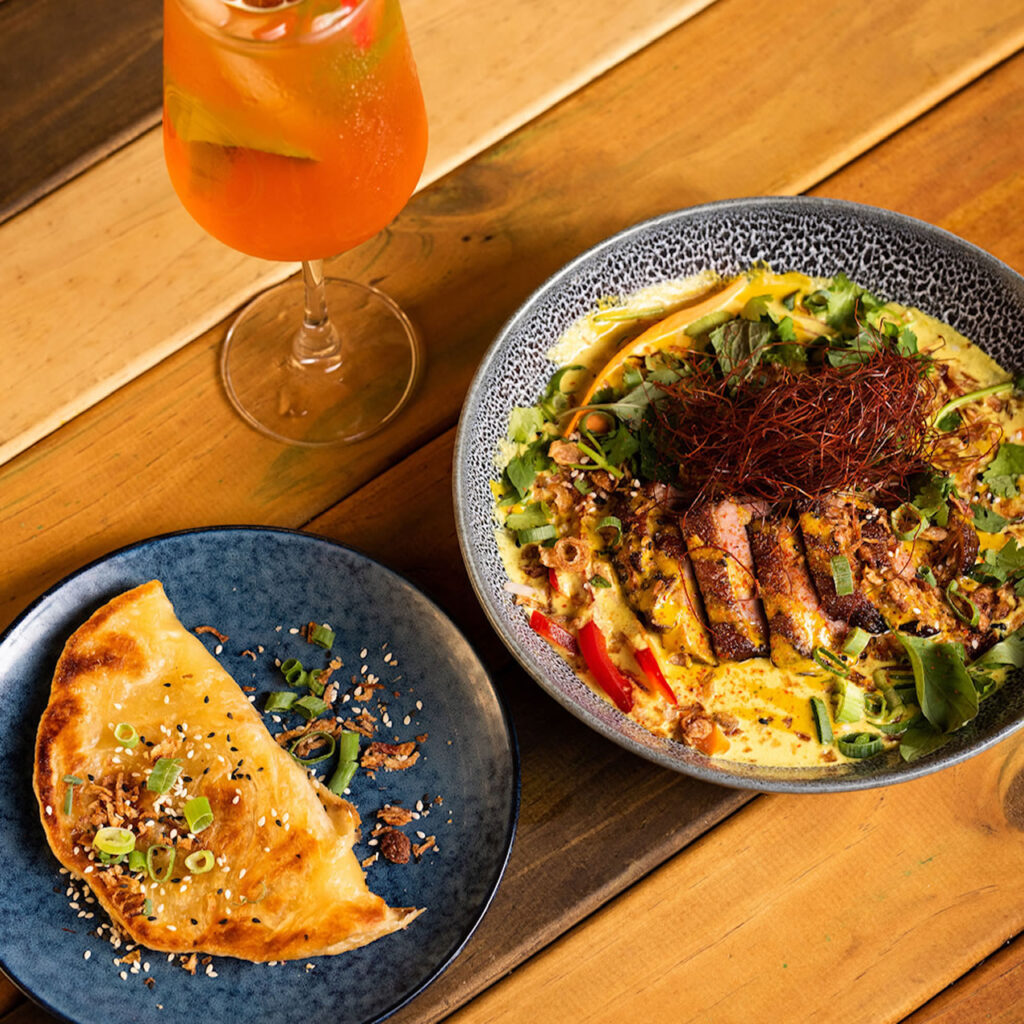 Turmeric and cumin rich coconut curry with tender marinated duck breast
Zesty lemon juice, ginger coriander and chilli shooter served with a apple ginger and vanilla pickle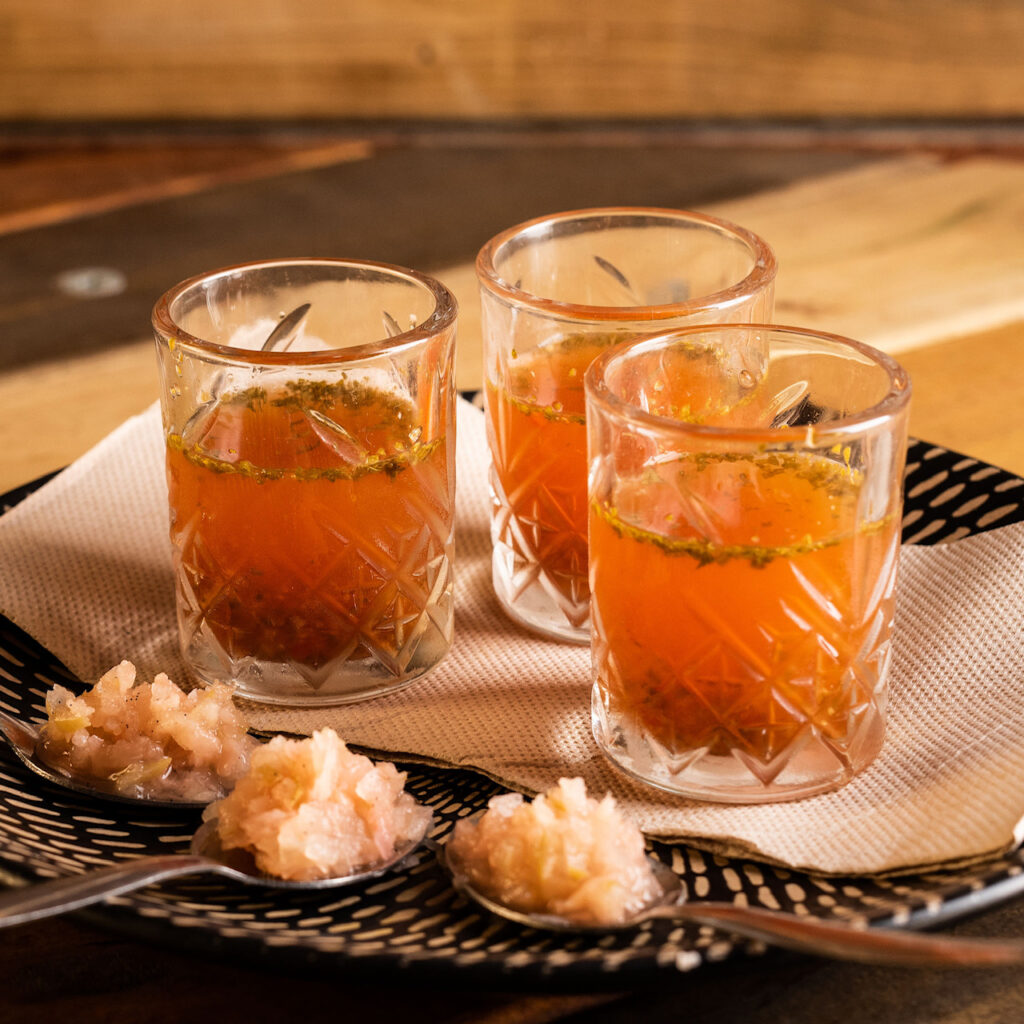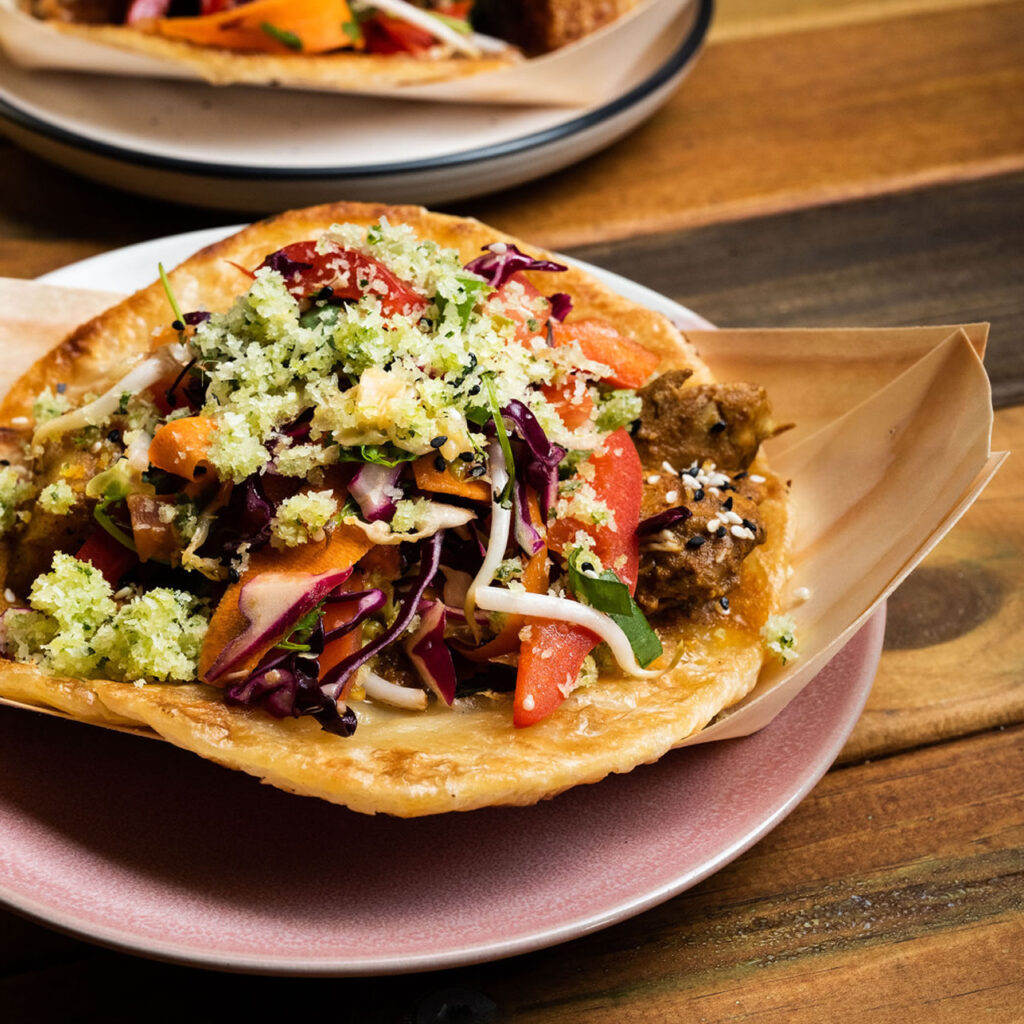 Our house signature, a flakey Malaysian roti bread with your choice of asian spiced protein and a crunchy zest slaw. (an asian taco)
Warmth, Flavour, Service
My adult family dined out at Mr Drifter for a birthday celebration. Being a group of 8 with 50% vegetarians, we had the "Feed Me" banquet experience, and were not disappointed. The food kept coming, with wonderful variety and excellent quality. On a cool night, we enjoyed the warmth of the heaters and the atmosphere, with a vibrant, unfamiliar soundtrack playing throughout adding to the Asian flavours. If you're not into coriander, spices and curries, this may not be your scene, but it was definitely ours.
Great street food, service & coctail menu
Wow! What a find! Great street food, service & cocktail menu; bonus with a DJ spinning great vinyl tunes. Food is amazing for the price and will be back each time I'm at Noosa.
Excellent Food
Had lunch at Mr Drifter and the drifter rolls were fantastic. The curry sauce with the roti bread was amazing. What a great find.
Amazing food, better cocktails
Met up with friends for new years drinks. The cocktails are so good, their Sangria is the best ever had worldwide!! Their meals are fast & bursting with flavour. I can't wait to bring other friends here.
Great atmosphere and food
Picked this place after walking past it the night before because it looked like it had a great feel - the menu looked good too. We had a couple of starters and shared a curry for dinner Had a couple of beers too. Great options - heaps of choice for vegans too. Well worth a visit, may need to book during busy times.
So good.
Mr Drifter is our favourite spot in the junction to eat lunch or dinner. We love the menu, the food is so tasty and great for sharing with friends. It's a very vibrant place to eat and if you can, try to make it there for a live music night!